I'm trying to get a little bit better about posting non-music stuff around here. Let's face it, it's probably still going to be like 90% music related content, but since no one who reads this blog cares that much I'm trying to mix it up every once in awhile. I used to try and write about stuff that makes me happy no matter how small. With summer starting to wind down (not that you'd know it based on this heat wave), I thought I would share a couple of my favorite summer clothing items.
I few years ago Target started making these tank tops. They were originally under one of the house clothing brands that Target retired. When I saw that they were getting rid of that brand I was super sad because I thought it meant these tank tops were going away, but they just started making them under the A New Day brand (which whenever I see the tags I always think says And Away). I own this tank top in approximately one million colors. Since white tanks get dirty so easy and the tanks are so cheap, when I need something to fill out an online Target order to get the free shipping I will toss one in my cart.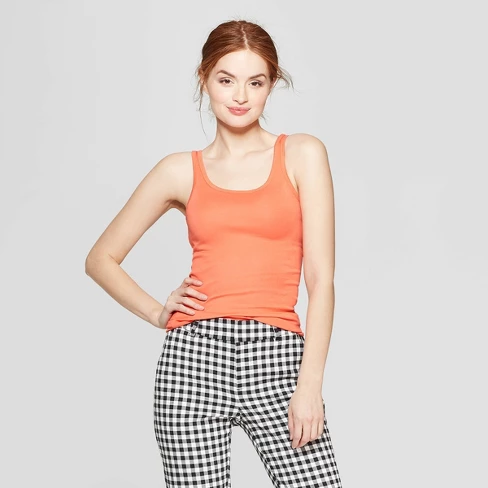 The other thing I absolutely love are these Abeo Kadie flip flips from The Walking Company. I posted here once before about a pair of flip flips that I loved, but bit the dust because they were so old and I wore them so much. Those flip flips having nothing on these. It took me literally years and so many wasted flip flop purchases to finally find a pair that I really loved and I felt like I could wear without tearing my feet apart. These are great. They are super comfortable. They have great arch support and most importantly the straps don't rub at all. From the very first second I put them on I could wear them with no issues. I've owned far too many flip flips that I just hoped the straps would eventually soften up or my feet would get used to. Not so with these. I can wear them for long periods of time with no problems. They have never cut my feet or caused blisters. They are just plain comfortable. They are definitely more money than I ever wanted to pay for a pair of flip flops, but they're really worth every penny. I wish that I had managed to snag another pair on summer clearance as backup before they sold out of my size. Now I just have to hope they bring them back again next summer.